Local News - Featured Story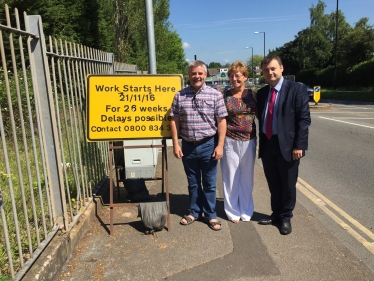 Council workers have downed tools on a project to create a new roundabout on Broad Lane leaving an unfinished mess. Officials ordered them off site after it emerged that a water mains running under the highway will need to be moved before work can continue.
The Council say they need to consult Severn Trent before they can complete the project to increase capacity at the junction near the former Woodlands Academy site. With no firm finish date, residents have been left in limbo and the scheme has been thrown into turmoil.